RECREATION Golfing in Penang | Bukit Panchor State Park | Air Itam Dalam Educational Forest | Bukit Mertajam Recreational Forest Penang might be well-known for its art, heritage and food but largely overlooked are its recreational forests and golf courses. Don't be fooled by the size of the state, it packs in a lot more than one assumes. Nature lovers and sports enthusiasts who seek a break from the usual tourist activities will be pleasantly surprised by what Penang can offer.
Pockets of greenery can be easily found once visitors head away from the UNESCO heritage zones. One can breathe easy and be revitalised by a good round of golf or an invigorating hike at a recreational forest.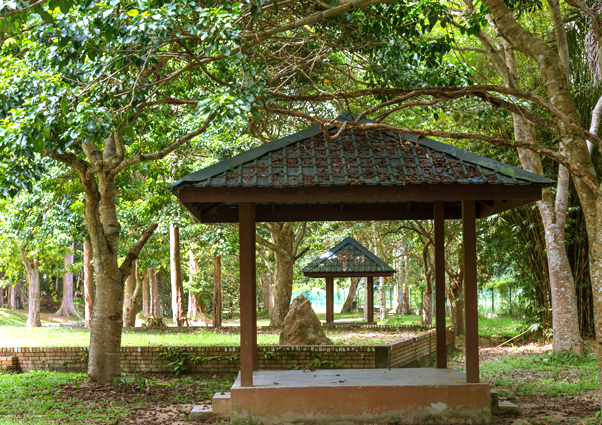 PARKS & GARDENS Penang Hill | Penang Botanic Gardens | Penang National Park | The Habitat | Tropical Spice Garden | Tropical Fruit Farm | Durian Farms | Taman Rimba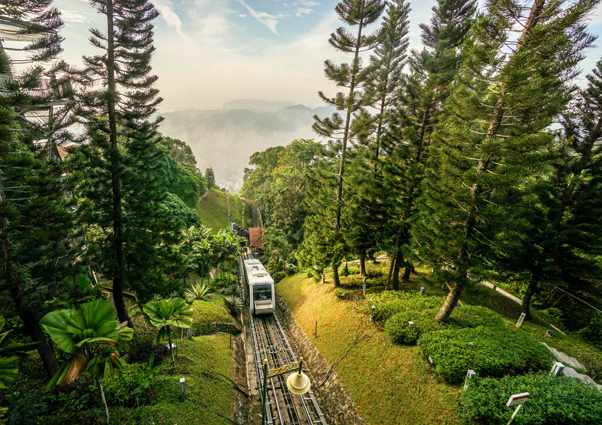 After a full day of exploration and adventuring, it is nice to take a day off and spend it amongst the tranquil parks and gardens of Penang. Escape the heat of the city by heading uphill for cool temperatures or go for a walk with locals at their favoured park. Be rewarded doubly by hiking through a forest and ending up on a beach. Or if you are a casual botanist, learn more about local herbs, spices and fruits through inspiringly designed gardens and farms. An off day in Penang might be as rewarding as it is relaxing. Escape | Entopia by Penang Butterfly Farm | Air Itam Dam | Beaches | Balik Pulau | Bird Watching
Explore the limits of your body and courage at Escape. Learn more about the fascinating world of insects at Entopia. Hike and get to know the "green side" of Penang. Bask in the tropical sun with fine sand between your toes. Experience a slowed down pace of rural life at Balik Pulau. Grab a pair of binoculars and admire the beauty of a bird in flight.
There is a thrill for every seeker here. Take a pick and dive straight in. You only live once, after all.